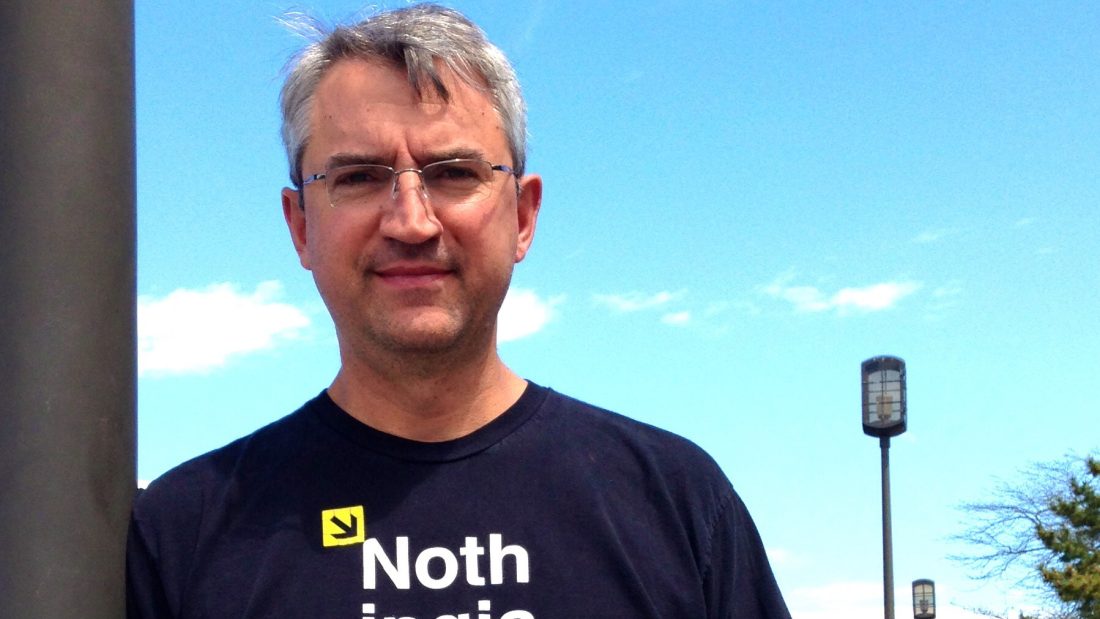 Deeper Connections: Meet Will Burns, CEO of Ideasicle
Deeper Connections is a regular series where we introduce you to friends and colleagues whose work we love, and who we love to work with. You may meet them if you collaborate with us, you may want to hire them yourself. And you'll definitely want to learn more about the who, what, when, where, why and how of these folks.
Today, meet Will Burns. I met Will when I worked in advertising and love seeing how he's evolved his company, Ideasicle, into its new iteration, Ideasicle X– a platform for virtual idea generation. I'll let Will tell you more about it.
Who are you?
Will Burns, CEO of Ideasicle X. I've been in advertising for over 30 years at creative agencies like Wieden & Kennedy, Goodby Silverstein & Partners, Arnold, and Mullen. Was an account guy during most of those years with experience on brands like Microsoft, Miller Beer, Polaroid, Umbro, Stanley Tools, RadioShack, and many more. The last 7 years prior to founding Ideasicle I was the EVP Director of Business Development & Agency Innovation for Arnold Worldwide and won over $1 billion in billings for the agency during that time. Since leaving Arnold in 2010 I have been building the idea company, Ideasicle, to where it is today.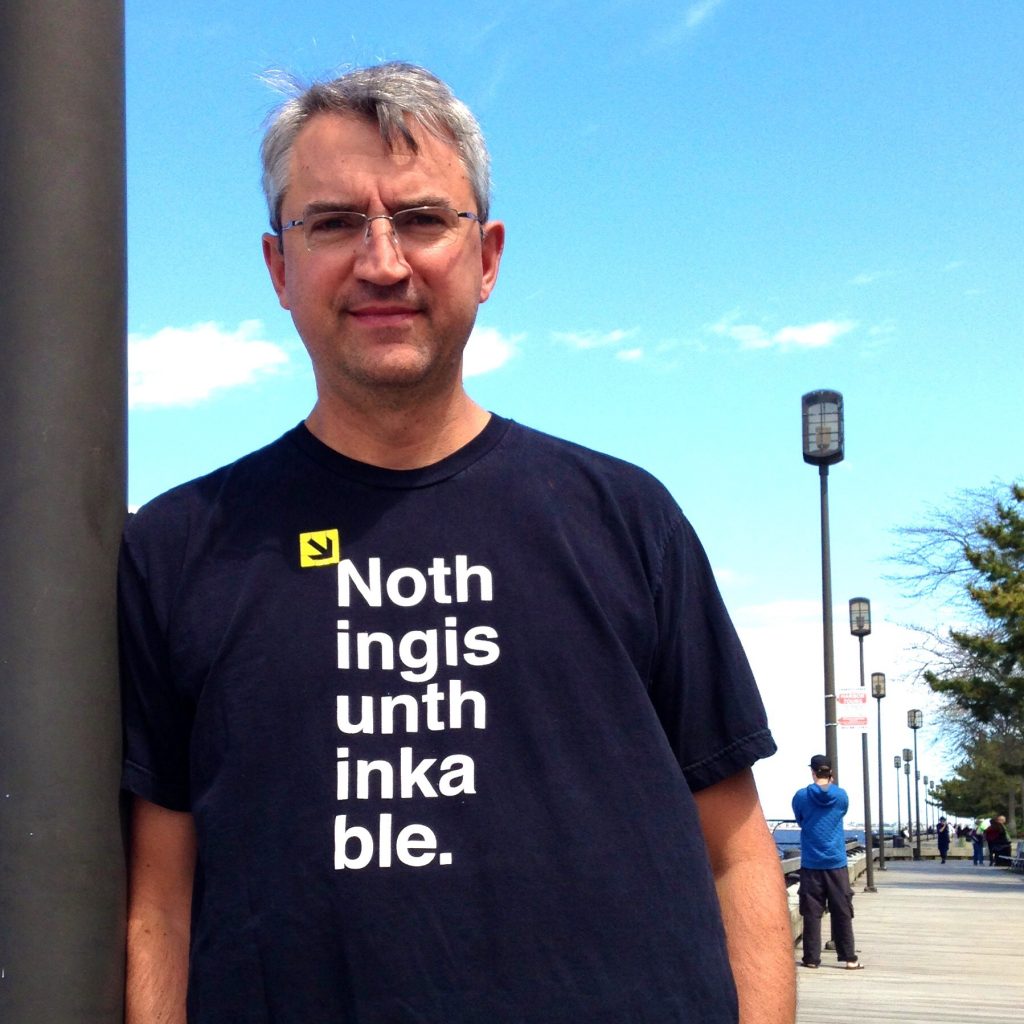 What is your offering and who is it for?
Ideasicle X is a SaaS (software as a service) platform designed specifically for virtual idea generation. While it may seem like it's in reaction to the pandemic and remote working, it's not. I've been developing this model and the platform since 2010 because I've learned that, in many ways, virtual idea generation is better than in-person.

The platform allows subscribers to recruit teams of four freelancers or employees, brief them via video and pdf uploads, monitor their idea generation, and pay the team from the platform (we use Stripe as our third-party financial backbone). The teams truly work as a team. When an idea is posted the rest of the team is auto-emailed and invited to go in and make it better. That's real magic of Ideasicle X—the building and riffing that goes on between the team members. We are currently targeting advertising agencies, both traditional and in-house, as well as client-side marketers at this time. However, this platform could be useful in any industry that requires ideas—e.g. Hollywood, engineering, science, political campaigns, etc.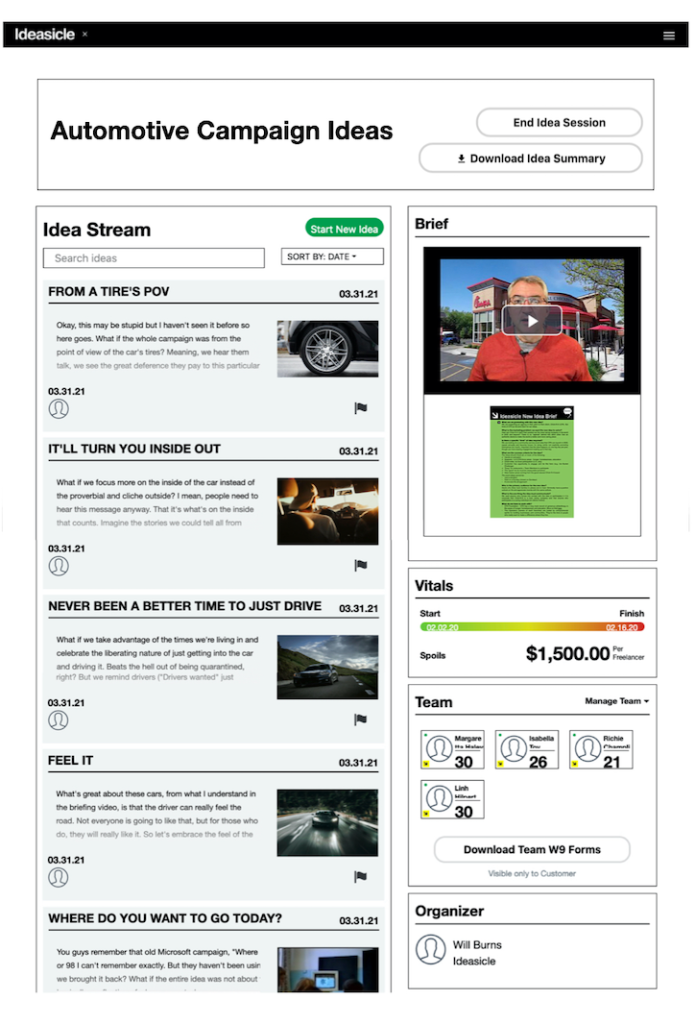 How did you get started in the industry, and how did you get to where you are today?
I knew I wanted to get into advertising in tenth grade when I learned of a study in Economics class about a research team studying the effectiveness of three kinds of detergent. One was in a blue box, one in a red box, and the last in a yellow box. They found that users consistently believed the yellow box detergent was too delicate, the red box was too harsh, and the blue box was just right. Thing is, it was all the same detergent! The color of the packaging influenced how the users perceived the product's performance. I was hooked from there.

I started out in Boston at HBM Creamer working on the Titleist account and bounced around to various creative agencies around the country from there. It was at Arnold, while in business development, that I started experimenting with crowdsourcing ideas within the confines of the Arnold network with an intranet site I called "The Innovation Station." We got loads of ideas and some pitch-winning gems. And then I got to thinking, what if I pointed this type of technology to some of the greatest minds in advertising? I knew people from my days at Wieden, Goodby, HBM, Mullen and asked my favorites like David Baldwin, Ernie Schenck, Monica Taylor, and others,  if they wanted to join my collection of "Ideasicle Experts" and most did. And Ideasicle was born.
What's your favorite kind of project to work on?
That's a tough one because I am addicted to witnessing or having a new idea, regardless of the type. But I guess my favorite kind of idea is coming up with brand ideas in the form of tag lines because these are the single most important ideas for any company. Once you've got a powerful, well articulated, meaningful brand idea, the rest becomes easy. It's no longer what YOU would do in the marketplace, it's what that brand would do, as it's articulated. That's fun stuff.
How did the pandemic impact your work?
I hate to say this, but it actually helped my work. I've been doing the virtual thing for ten years with the original Ideasicle, reverse-engineering an off-the-shelf productivity platform to bring the virtual teams together. It was okay, but not great. Now we've got Ideasicle X, which was built specifically (and only) for virtual idea generation, so the entire "idea ecosystem" (recruiting a team, briefing them, paying them, etc.) is organized and insanely easy. The pandemic only normalized virtual work, which I believe softened the market for Ideasicle X.
Where do you find creative inspiration?
Everywhere. Literally. I believe ideas happen "out there" and not when sitting at your desk staring at your computer. Ideas will hit you at the weirdest times and so it's best to embrace that than to force it. So I take daily 3-mile walks (walking has been proven to increase creativity by 40%), try to get out when I can safely, and just live life. The ideas are out there, you just need to make sure you run into them.
Why do you do what you do?
Nothing gets me more jazzed than witnessing the birth of a new, great idea. I get the chills when it happens. It's visceral for me. So everyday I wake up doing what I can to increase the odds of…chills.
How do people find out more about you?
Website: www.ideasiclex.co
Twitter: @ideasicle or @willoburns
LinkedIn: https://www.linkedin.com/company/ideasicle-inc/
Ideasicle X Newsletter sign up: https://www.ideasiclex.com/joinus