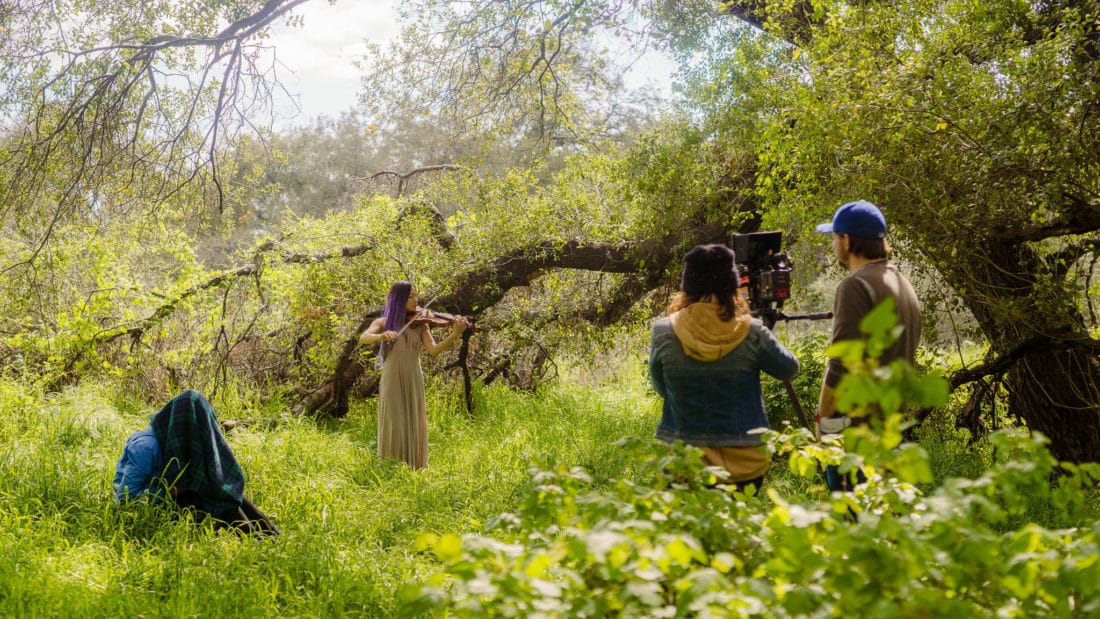 Behind the scenes for Orchid Quartet's 'Summertime': Los Angeles music video filmed with Bolex 16mm
By melissa@longhaulfilms.com in Our Work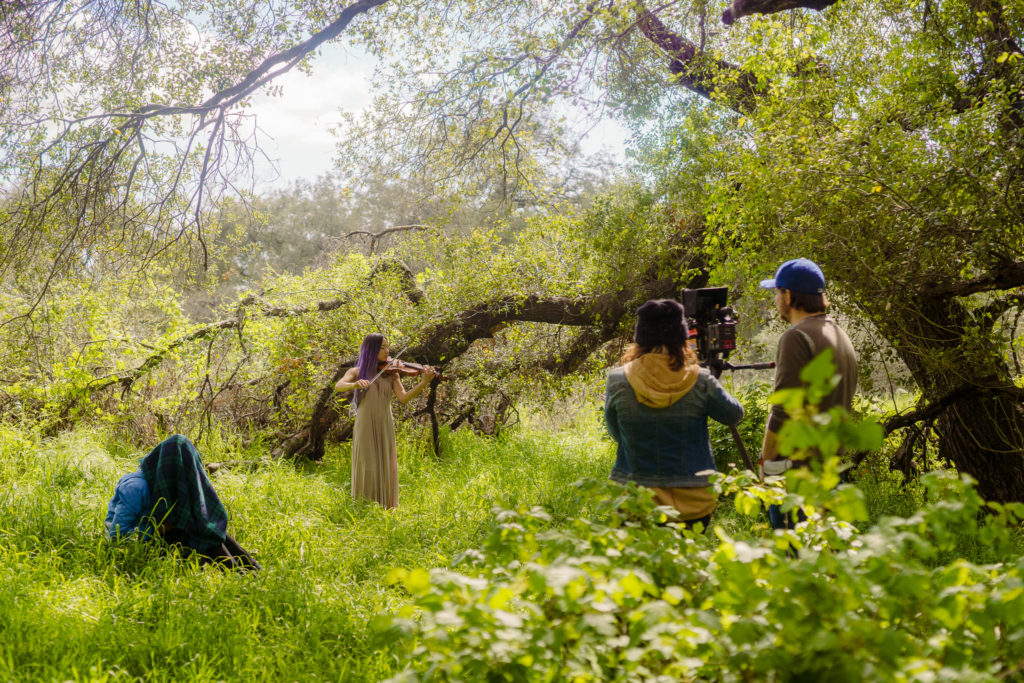 The day we filmed Orchid Quartet's music video Summertime felt like the first day of spring after an unusually cool and rainy Los Angeles winter. Two days before the shoot, the city was doused by an all-day storm. Yet, somehow, the day of our shoot broke clear and sunny. The rain had washed away the dust and dryness of drought, and the hills of northeast Los Angeles were a brilliant, lush green.
The creative inspiration for this music video came from a conversation with Orchid Quartet about noticing the impact of pollution in cities they visited while on tour. Closer to home, we'd been shaken by the fires that caused devastation across California in late 2018. We realized that Orchid Quartet's powerful arrangement of Gershwin standard Summertime was an opportunity to develop a creative concept that focused on our relationship to the environment; featuring double exposures, filmed on Bolex 16mm, that represent the deep connection between the natural world and humans.
As this was our second creative collaboration with the quartet, we wanted to use this music video to spark awareness and catalyze action, which is why Orchid Quartet partnered with the League of Conservation Voters and their Rock The Earth artist relations program for the launch of the video. If you're moved by the message, consider making a donation to LCV, to help them advocate for sound environmental laws that protect our planet.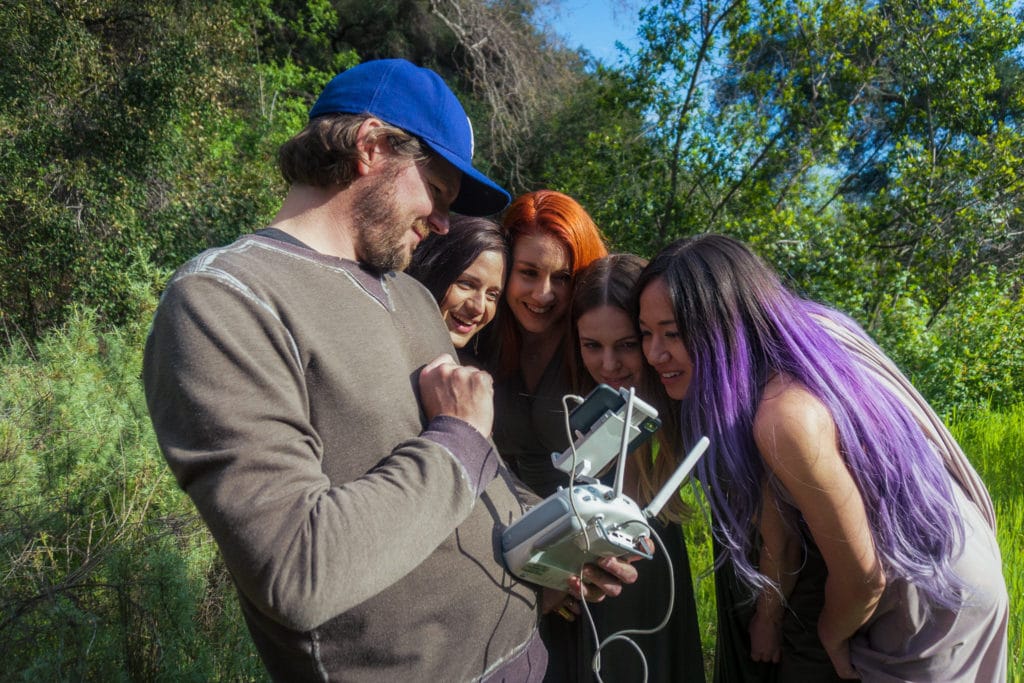 Inspirations, stories and favorite parts from this collaboration:
When we arrived to do a last scout of the location the day before the shoot, we discovered that all the rain had turned a formerly shallow stream into a gushing river– that we had to cross to get to where we planned to film! We arrived the next day wearing our rain boots so we could carry ourselves and our equipment over safely. Definitely one of our most adventurous load-ins.
This is the first music video we've done partially on film, using our Bolex 16mm to capture the images of the Orchid Quartet members, and natural elements, to create the dreamy double exposures you see throughout the video. Kudos to our Director of Photography Tom Dowler for his beautiful cinematography– switching back and forth between the Bolex and the Red so seamlessly and grappling with some very changeable natural light.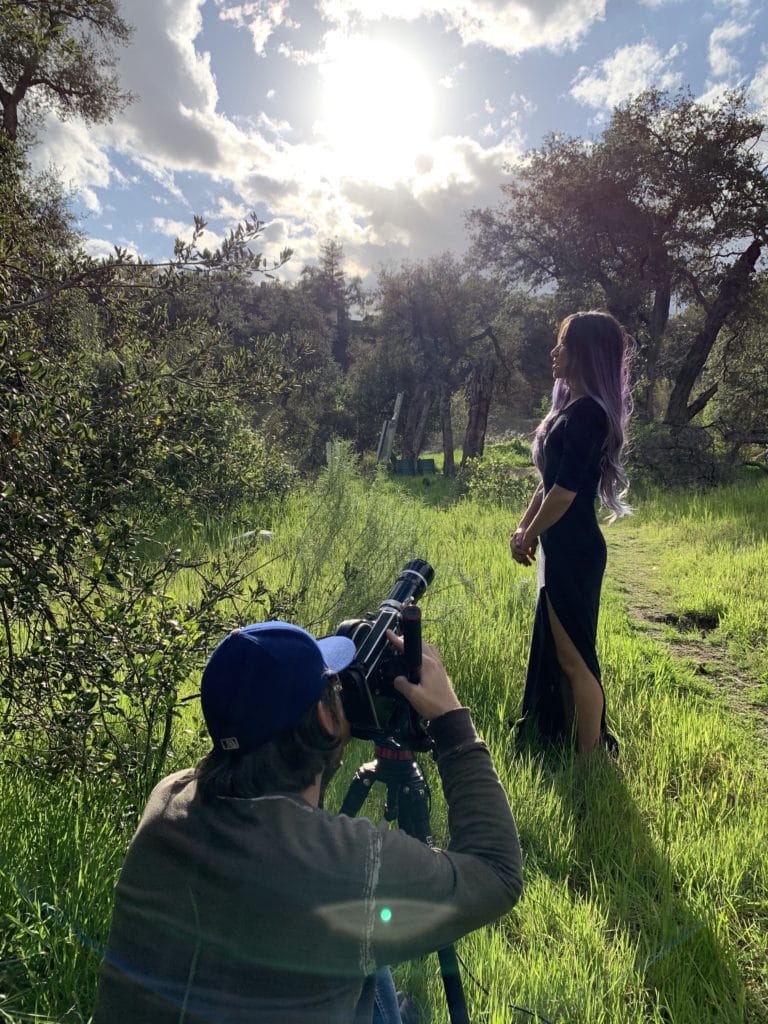 Happy Earth Day and hope you enjoy the video!