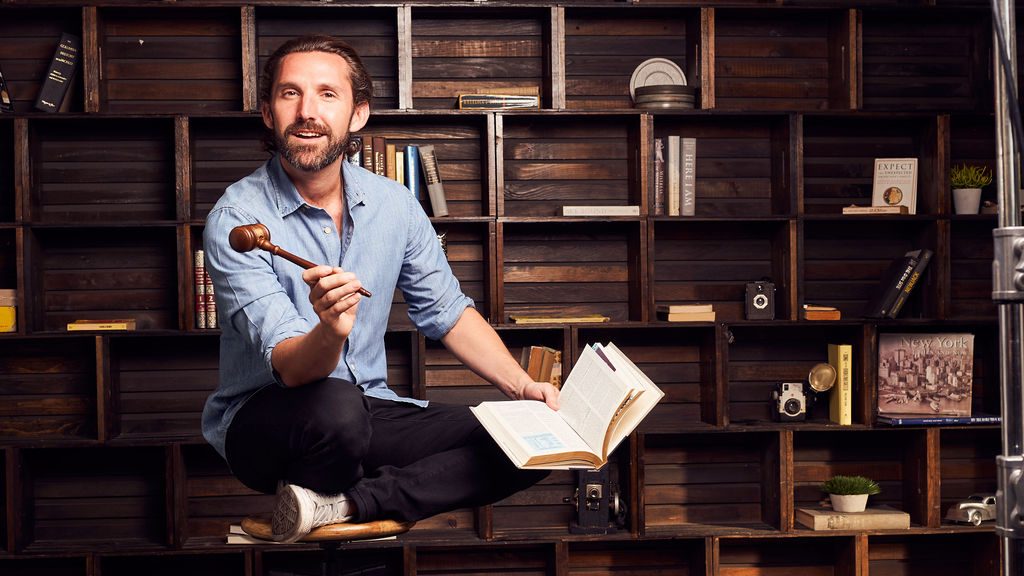 Deeper Connections: Meet Grant Atkinson of Framework Law
Deeper Connections is a regular series where we introduce you to friends and colleagues whose work we love, and who we love to work with. You may meet them if you collaborate with us, you may want to hire them yourself. And you'll definitely want to learn more about the who, what, when, where, why and how of these folks.
Today, meet Grant Atkinson of Framework Law. I first bumped into Grant in 2016, and I have turned to Framework Law many times for legal advice since then. I've loved following Grant's journey as he blends law with entrepreneurship and art in such a unique way. I know you'll enjoy reading about his background and his new legal e-course for creatives.
Who are you?
I am a creative, a lawyer, and founder of Framework Law Group PC.
Growing up, my focus was always on art. As a kid I loved making short movies with my friends using my Mom's camcorder. In junior high I started learning guitar. In high-school I was a photographer with a punk band on my way to film school.
When I got to film school, I was surrounded by other awesome artists, musicians, actors, and filmmakers. It was exactly where I wanted to be. But oddly, I was finding myself more inspired by my left-brained classes than my art classes. Business, law, philosophy, and politics were suddenly all very interesting to me. I liked making art, but I wasn't as interested in the academia of it. So, as a college freshman, my plans changed, and I decided I wanted to support my creative friends as their lawyer.
When my friends and I graduated college, we headed to LA. They pursued their art careers, and I applied to law schools.
In 2013 I graduated from Santa Clara University School of Law, passed the bar, and set out to find my dream creative legal job. But none of the jobs I could find at all aligned with my vision. I quickly found myself in a suit in a high-rise in downtown LA working for a firm that had me handling business litigation, business transactions, and some intellectual property and entertainment matters. It was a good place to learn, but it was your classic stuffy law firm without much heart or creative spirit.
It didn't take long for the entrepreneur in me to start buzzing about what my own firm would look like. Something human, fresh, accessible, and aligned with the creative community.
In the summer of 2014, I left my job, filed articles to form a corporation, built a DIY square space website, printed business cards, and set out in a denim shirt to connect with creatives in need of legal support. This was Framework Law Group PC.
Over the next few months I visited art galleries, concerts, vendor fairs and anywhere else I could network with the creative community. I had a lot of great conversations with a lot of great people, but very few paying clients. I had to take side jobs to pay rent. Friends of mine encouraged me to give up on this audacious plan and find a new job. But I knew this was what I was going to do.
Around four months in, I was invited to teach a workshop at a creative office space. It went well, and they invited me to come back and be their "resident lawyer". I went back to the space each week and hosted open office hours for the creative tenants. They would come down throughout the day and we would chat on their legal. I made friends and started getting real clients.

With that approach in mind, I reached out to every creative co-working space I could find and started teaching weekly workshops and hosting open office hours for creatives all around LA. Clients started coming in more rapidly, and a few other like-minded lawyers joined my team to support the mission.
Now, nearly 8 years later we have had the honor to support hundreds of artists, coaches, healers, designers, planners, freelancers, and other small creative businesses. Framework Law Group has truly expanded my world like magic — and I am still making short movies and punk songs on the side.
What is your new offering?
The new offering is our first legal e-course for creatives.
I know approaching legal can feel overwhelming, but at the base level there are really just three general steps every creative entrepreneur should take to be on solid legal footing, and those are:
Properly register your business
Secure your intellectual property, and
Get the right contracts in place for your customers, clients, and workers.
To help more creatives achieve these three basic fundamentals, in Fall 2021 we packaged our years of wisdom into a single Legal Kit, complete with video courses, how-to-guides, and contract templates. The focus is how to get your legal together in three steps with the tools you need to get it done.
Who is it for, and how are you helping?
The Legal Kit is for creatives in need of an efficient, accessible, non-intimidating solution for their basic legal. In the kit, we break down complex legal topics into simple, compassionate, bite-sized explanations, with actionable next steps.
How did you get started in your industry, and how did you get to where you are today?
I think I told my story in the first question, but I can speak a bit more to entrepreneurship here.
I became a lawyer to help creatives. But, to do it on my own through my own business took a lot of dedication. As I am sure your community knows, starting your own business comes with so many obstacles, challenges, anxieties – and there are plenty of exit ramps along the way when you could just retreat to safety. But, if you believe in your vision, celebrate every tiny victory, stick with it through the hard stuff (the hard stuff never stops), good things can come. It may be slow, discouraging, and frustrating, but consistency and dedication to a vision can lead to good things over the long haul [editor's note: bonus points to Grant for weaving "long haul" into an answer].
What's one thing you love about your industry, and one thing that drives you crazy about it?
I have met so many amazing people through Framework. My clients are truly my peers and friends, and I am grateful to spend my days connected with them.
Of course, detailing through dense contracts and government forms isn't always the most glamourous, but that is part of what I am here to do – and there is even some creativity in those projects. Still, I do keep a guitar by me at all times for when legalese has me ready to crack.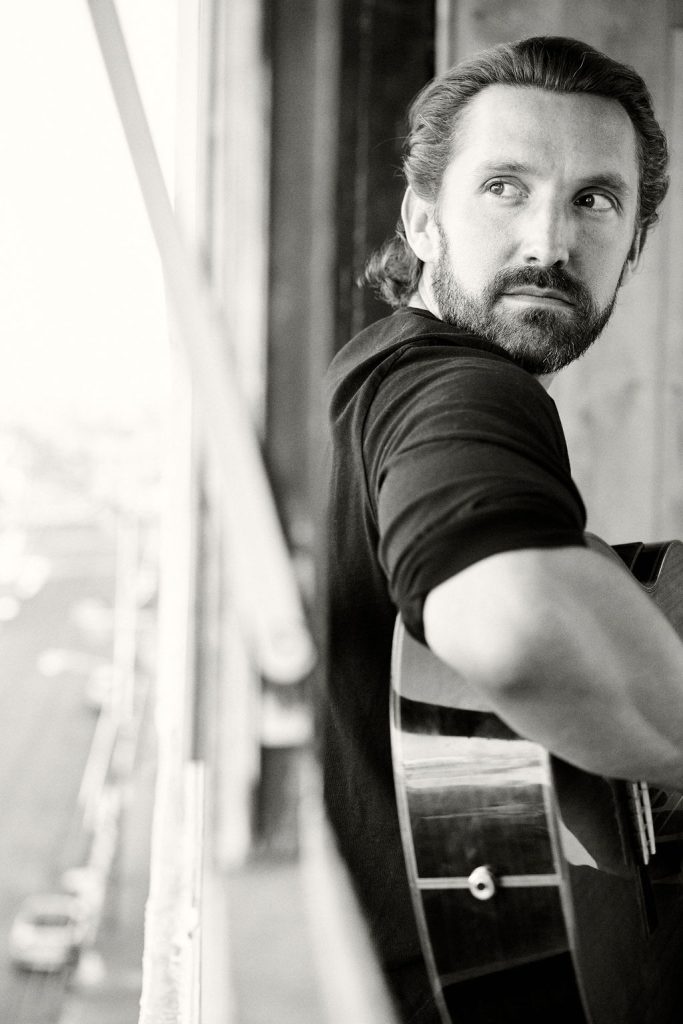 What's your favorite kind of project to work on/or type of client to work with?
I love being able to problem solve with my clients. Often, they encounter an obstacle that seems staggering to them, and there is an easy fix I can handle on the spot. Or other times there might be a conflict with a third party with a lot of tense emotions and bleak outlooks, but I am able to help everyone come down to earth and find a good resolution. And maybe my favorite is when my clients and I put our heads together with our respective skillsets and come up with some creative solution to a problem that neither one of us could have figured out on our own. Those projects are great, because we all learn something.
How did the pandemic impact your work?
Entrepreneurship always seems to find a way. So, within a beat of the lockdowns, new and old clients were calling me with new ideas and new obstacles to navigate. Business more or less kept on as usual, and I am super grateful we were able to weather the pandemic with our clients.
Why do you do what you do?
I am here to serve good people. Starting a business is hard. Everyone is allowed to be confused and overwhelmed. Creatives shouldn't have to be scared of their legal.
As a creative entrepreneur and a lawyer, I can sympathetically bridge the gap between creative entrepreneurship and legal and make the law accessible for everyone. We hear a lot of gratitude from our clients, and I know I am in the right place.
Who would play you in the movie of your life?
I am pretty gentle and smiley. Joseph Gordon Levitt would probably be a good fit.
How do people find out more about you?
You can check out Framework Law Group at frameworklaw.com, and @frameworklawgroup on IG. We are always happy to setup a free call with any creative to chat through legal.
And, the new legal kit can be found at frameworklegalkit.com
Interested in working with the Framework Legal Kit? Use code LONGHAUL33 to get 33% off till June 1st, 2022