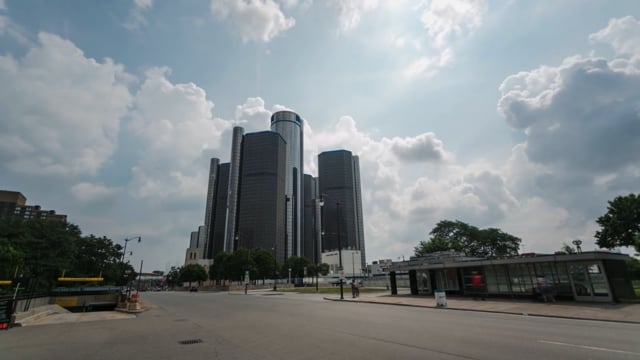 Behind the scenes of Forever Transformed: a commissioned documentary series
By melissa@longhaulfilms.com in Our Work
Last year, South by Southwest identified the rise of short form documentary video content as a major trend. We love when a client says they'd like to commission a documentary, which is happening more frequently as brands become aware of the power of sharing their stories, rather than advertising their services.
This type of project comes with different challenges and opportunities compared to filming a commercial or a promo video. In the spirit of sharing and helping other brands get it right, here's what we learned along the way of a recent commissioned documentary series.
The client
Next47 is a venture firm backed by Siemens, a German conglomerate and one of Europe's largest industrial manufacturing companies.  Next47's mission is to identify the next generation of innovators from outside and inside Siemens, and as part of that remit, they launched an incredible initiative: Siemens employees with an idea for a breakout technology could submit for the opportunity to start their own company— with the support of Next47 and Siemens.
The chosen teams won the chance to participate in a Techstars accelerator program. Techstars has helped launch some of the most successful start-ups of our time, from Sphero to ClassPass to SendGrid, and has a mentor network of thousands of the world's most successful founders and investors.
The catch in all of this was the chosen teams had to leave the security of their jobs at Siemens, and their friends and families, for three months to participate in the Techstars program.
It was a major opportunity, and a major leap of faith.
The concept
Techstars are Long Haul Films clients and one of their team members introduced us to Next47, who asked for our ideas on how to document this initiative. We developed the concept for a web series called Forever Transformed, where we'd follow the teams participating in this program from their first days at Techstars through their final day of the program, when they get on stage and pitch their business to hundreds of potential investors.
We'd see the challenges they encountered, the opportunities they capitalized on, and whether they could hack the wild world of tech entrepreneurship and thrive outside of Siemens.
The key characters
Our first job was to get to know the key characters in the story we were about to tell. The first two teams to participate in this Next47 initiative were EcoG, a company building a platform to enhance electronic vehicle charging, and RealSynth, whose startup idea revolved around training Artificial Intelligence to work more efficiently. Both were comprised of long-term Siemens employees from Germany. In year two, we followed DeepHow, a team with international founders who had been working at Siemens in New Jersey and had an idea to use technology to bridge the skills gap in manufacturing, and Albert Health, a team out of Siemens in Turkey creating a virtual healthcare assistant for elderly patients.
While many corporate shoots these days are no more than a couple of days, this project gave Long Haul Films the opportunity to follow our subjects over the course of multiple shoots. This allowed us to build a real bond of trust, which in turn meant the team members shared real struggles they encountered as they transitioned from life at a multi-national corporation with thousands of employees to starting over as a small and unknown entity.
Each of the 4 teams invested in the process and got genuinely excited for the story we were trying to tell. As filmmakers, we got so wrapped up in their journeys that we were texting them to find out how important meetings went, and cheering them on as they waited in the wings to present at Demo Day. Open communication, building trust and true collaboration were key to authentically representing the stories of each team.
The locations
The fact that the teams were leaving not only their jobs and families, but their countries, raised the storytelling stakes immediately.
RealSynth and EcoG participated in Techstars programs in New York City and Detroit, respectively. We have extensive experience filming in both cities, so we were intrigued to see how the locations would become driving forces in the narrative. In the second year of the program, we expanded internationally, filming Albert Health as they left Siemens in Turkey to go through the Techstars Program in Paris, France. Filming in Detroit, New York and Paris was as interesting as it sounds, and it was fascinating to explore how the fabric of each city presented different prospects and problems for the teams.
For EcoG and DeepHow, the two teams we followed in Detroit, the city provided a warm welcome and a genuine openness to how new technologies could reinvigorate the city's legacy industries.
New York City provided a wild change of pace for RealSynth, German natives who had to get used to the city's hustle and bustle, as they adjusted to the pace of startup life, where weekdays and weekends bleed together and emails and urgent meetings can happen day or night.
In Paris, Albert Health discovered that their idea for a healthcare industry technology was going to encounter a number of complex patient privacy issues that would require significant time and financial investment before they could start building their technology. They also encountered the challenge of doing business on a program where French and English were spoken, when their native language is Turkish.
For our team, this was a unique challenge and we needed to work extra hard on communication to ensure we connected with all of our subjects, and conveyed their stories clearly. We also had to manage the complexity of international travel logistics and getting equipment through customs safe and secure—our top tip for anyone hiring a production company for an international shoot is to make sure they have experience with "carnets". If not, you could end up with a load of gear stuck in customs.
Some of our favorite moments from the series were times when we filmed the teams engaging with the cities—whether it was founders Sam and Patrik from DeepHow forging a relationship with the Ford Motor Company in Dearborn, MI or Robert and Richard from RealSynth standing on the roof of Techstars' New York office, looking at the iconic skyline as they talked over a business challenge.
The stakeholders
We worked with multiple stakeholders, including our clients at Next47, some of whom were based in Germany, many hours ahead of us in Los Angeles (hello, early conference calls); Siemens advisors who provided guidance for the various teams; Techstars management; as well as the actual teams. During the filming process, we encountered mentors from multiple companies, a range of Techstars employees and members of the other teams going through the accelerator programs.
We were often asking for permission to document private meetings, major events and difficult feedback sessions. In many cases, the initial answer to the question "can we film?" was "no", and we had to get creative to find compromises, new solutions or to convert that initial no to a yes. We worked to maintain open communication with all stakeholders, and also to keep our overarching mission front and center, which was to capture the warts-and-all reality of life as a start-up founder. We got the various stakeholders excited for showing their role in the process, and also stayed ever alert to finding the right balance between documenting major moments and respecting the privacy of our subjects.
It was sometimes a challenging line to walk, but the more we filmed, the more trust we built and the better access we gained.
The results
In total, we made 8 episodes of Forever Transformed for Next47, spanning highs and lows for the teams and multiple seasons and cities. Next47 has leveraged these videos for use on their website and social media channels, and to use in internal meetings and at external events. The series represents a sophisticated approach to content marketing which shows, more than tells, the viewer the depth of Next47's commitment to fostering innovation, and its mission to create connection between entrepreneurs and the Siemens ecosystem.
"Next47's partnership with Techstars was unique in that our goal was to give the Siemens employees who went through the program a real taste of what it's like to be an entrepreneur. We weren't sure how it was going to turn out but we knew we needed to document the experience in a way that really showed the journey, not just a sanitized version of the outcome," according to Sabrina Guttman, Head of Marketing Communications at Next47. "From the very beginning, the team at Long Haul Films partnered with us at every level. For both seasons of Forever Transformed, they were instrumental in helping define the storylines and did a masterful job navigating this unknown (and at times chaotic) territory. Like the program itself, the Forever Transformed docuseries was meant to buck the norm of traditional corporate video by focusing on engaging the audience in the characters and their experiences over time. I don't think we could have done that without Melissa, Tom and their network of professionals in the US and Europe."
The series provided added value to key stakeholders involved in the process, including showcasing the inner workings of the Techstars program and how it supports entrepreneurs so uniquely. It also gave each of the fledgling start-up teams video assets to leverage for their businesses.
Beyond the realm of Next47 and Siemens' audiences, the Forever Transformed series provides insight for people interested in entrepreneurship, showing the realities of what it takes to succeed, and what can get in the way of becoming the next big start-up on the scene.
These days, with talking head promo videos becoming more common and expected, exploring the path of documentary-inspired storytelling is a way to stand out, ask leading questions and inspire conversation. Forever Transformed enabled Next47 to create a platform for conversation and discussion about their area of expertise, finding and fostering breakout entrepreneurs, in a way that was emotional, engaging and compelling.