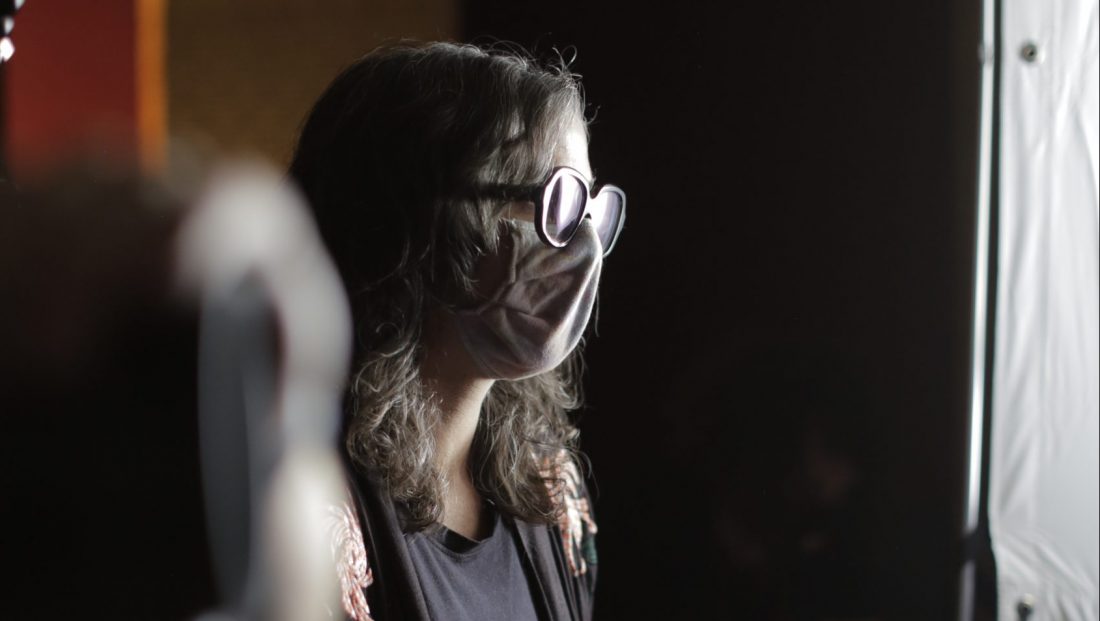 What will post-pandemic video production look like?
By melissa@longhaulfilms.com in Uncategorized
It's fair to say most people cringe when they think back to March 2020. Our last shoot of the "before times" was March 17th, and even then, our crew was hand sanitizing, trading tips on where to get toilet paper, and wondering when things might get "back to normal".
It turned out the answer to that question was "maybe never." And very quickly, two things became clear:
The demand for entertainment and marketing video content was higher than ever, with people spending more time at home and online, with way more time on their hands.

Getting back out there to film, safely, had to be figured out. There were interesting tools to help with remote shooting (which we'll write about soon), but they could only get you so far.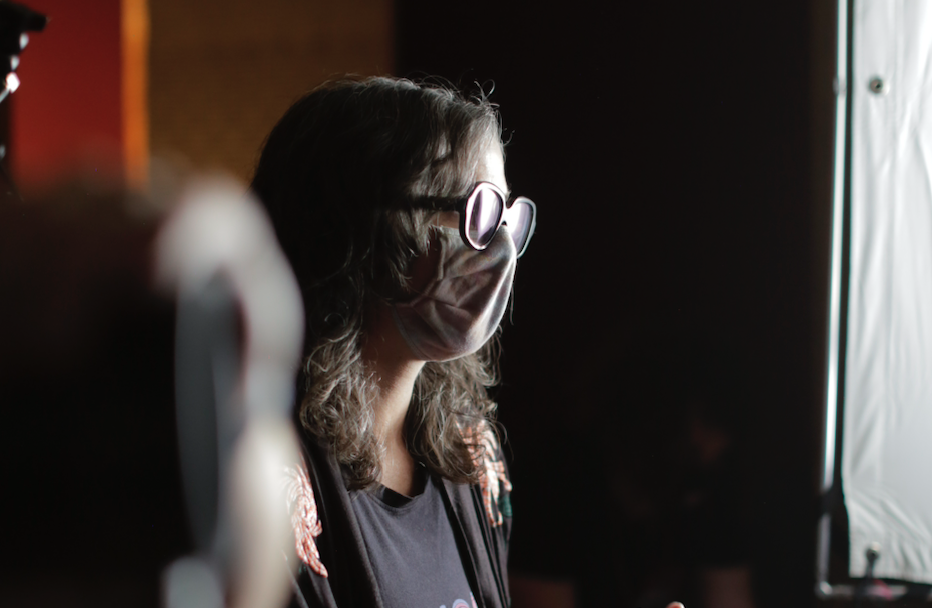 The vaccine rollout is a cause for optimism, but COVID-19 remains a threat. So what will post-pandemic production look like? In celebration of surviving– and sometimes even thriving– in this wild year, here are the top lessons learned from pandemic filmmaking, and our predictions for what aspects of our industry may be transformed for good.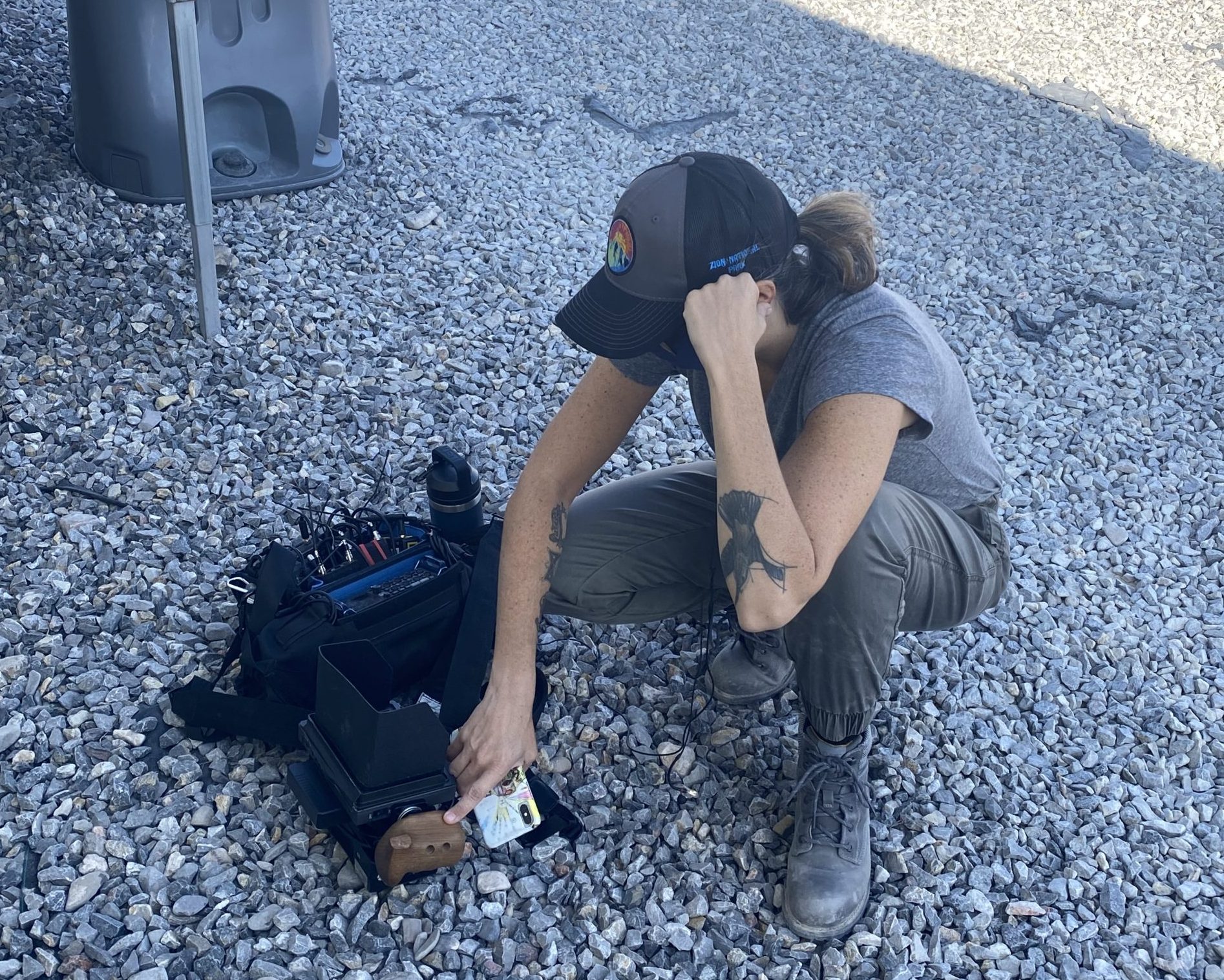 Smaller crews are here to stay
The pandemic forced production companies to make tough calls about the number of crew on set, and look to bring in crew members who could comfortably shift between roles.

We were seeing this trend in the industry pre-pandemic. Many early and mid-career filmmakers are multi-hyphenates, especially in the documentary world, where working in non-controlled locations with non-professional talent often requires a "less is more" approach. Even if you look at this year's award-winning independent scripted films, you'll see directors who are also writers, cinematographers, editors, or all 3.

While some projects need large, specialized crews, the pandemic reminded us, and our clients, that it doesn't always take a big team to pull off great work. On a personal note, in 2020 I had to run sound on a documentary where crew size was severely restricted. The idea stressed me out, but in practice, I loved having the ability to quickly tune into any conversation I needed, without relying on the sound mixer. It also gave me firsthand knowledge of the challenges of the job, and a better understanding of what I can expect from sound mixers I work with on other projects.


Technology will facilitate more remote participation and hybrid in-person/remote shoots
Before 2020, I flew to locations several times a month to work with local crews on filmmaking projects. With the pandemic limiting travel in 2020, I directed a shoot in Manhattan, and another one in Germany– all while sitting in my kitchen in Los Angeles, using technology to communicate while remote. The same went for clients, who were able to sit in on interviews from home, and watch the feed from on-set cameras on their smartphones.

Did any of us wish for the early morning trip to the crowded airport, the long flights (and associated environmental impact), the jet lag? While I missed the buzz of traveling to fun cities around the globe, there's no doubt that for some shoots, it's more efficient and cost-effective to have certain people attend virtually.

This also works well for clients, who often spend hours hanging around on location, waiting to weigh in on whether they like a shot, which can just as easily be viewed via remote camera monitoring.

Partnerships FTW
We were lucky to have partnered on shoots with local production companies and freelancers in a number of cities before the pandemic.

We've always founds it's more efficient to bring in some crew from our Los Angeles HQ, supplemented by key team members on the ground in the location. You get the benefit of local knowledge; you can use equipment from the local team rather than traveling with too much gear; and it's more cost effective for clients as they aren't paying for as much travel and travel time.

Having already built partnerships with other production teams really helped us during the pandemic. We had a client who needed something filmed in Germany, when cases in Europe and America were surging, and traveling in between the two continents was impossible. We were able to bring in a local production partner, who had worked with us on several shoots, and understood our usual approach and style.

If you haven't found like-minded counterparts in locations where you frequently work, now is a good time to reach out and start establishing those relationships.

Letting go of a false sense of urgency
In almost a decade of production before the pandemic, I had never cancelled a shoot, or been cancelled on. Productions I worked on had forged ahead during blizzards, on holidays, even during terrorist attacks. And calling in sick? Well, that simply wasn't an option. I remember dragging myself to Chicago while struggling with a terrible virus in January a few years back, and barely croaking my way through the day.

COVID-19 brought some much-needed perspective to the old adage "the show must go on", and in many cases it has revealed when a project is actually urgent, and when it's not.

Because it turns out, sometimes the show can't go on safely, and needs to be delayed for people's health and well-being. In 2020, I had multiple shoots postpone, cancel, and re-schedule in response to what was happening in the world. Sometimes that meant a delay for a product launch, or an event pushing back by a few days. And what we all learned was: The show did go on, but at a time that was as optimal as possible for the physical and emotional health of the cast, crew and clients.

We also saw a trend in the past year of clients being more willing to invest in robust pre-production planning. In many cases, this was because we needed to figure out health and safety measures for the first time, and have contingency plans in case of the unexpected and the unprecedented (this has been a BIG year for those two words).

This had a positive knock-on effect in allowing more time for strategic and creative planning. Over the years, we've found clients are eager to jump into lights, camera, action; and it can be difficult to convince them to slow down and go through a detailed planning process on paper, where it's so much easier to experiment and work out kinks. We hope this is a lasting change.

The demand, and role, for video is only growing
For years, we've made videos for clients to show at their events. This past year, we made many videos for clients to BE their events. Video editing allows organizers to elevate the pace of speeches and presentations, with graphics-enhanced and emotionally engaging pieces of content (content that can be used long after an event is over).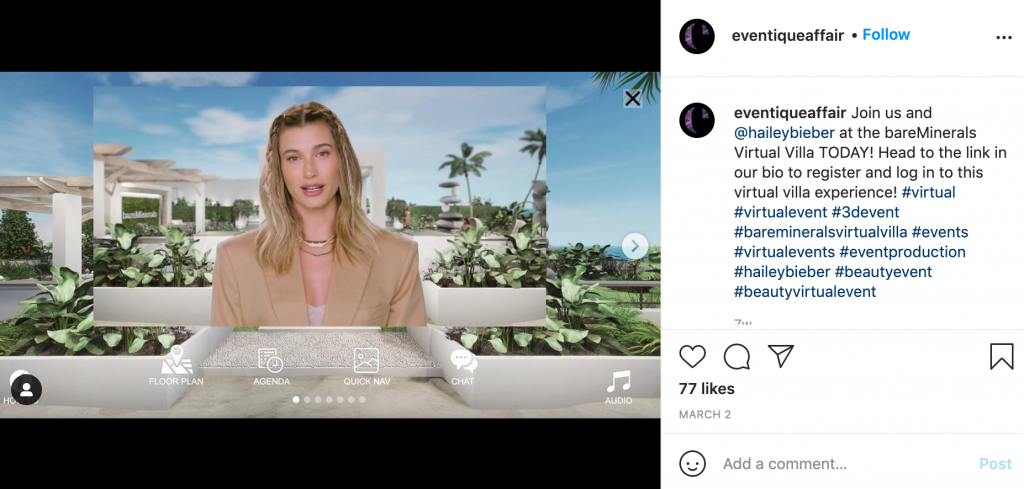 Video continues to be an effective tool to break through the clutter on social media platforms, enlivening everything from a Facebook header to an Instagram story.

Video has infiltrated, the pandemic breaking down barriers and boundaries that might otherwise have taken years. Attending a meeting by Zoom video conferencing, watching a video webinar of a conference, catching a favorite band on a live stream, taking an exercise class in pre-recorded video form. I did all of the above occasionally before 2020, but now they're a part of my daily life.
This has been a challenging time to work in film and video production, but also one that is full of opportunity. This year has taught us to embrace innovation, to experiment with new ways of working, and to stay open to change. We're excited to see how our work evolves in 2021, along with the rest of the industry. And as much as we're grateful for all those remote filming opportunities, we're also excited to spend more time out on location, cameras in hand. We'll see you there!