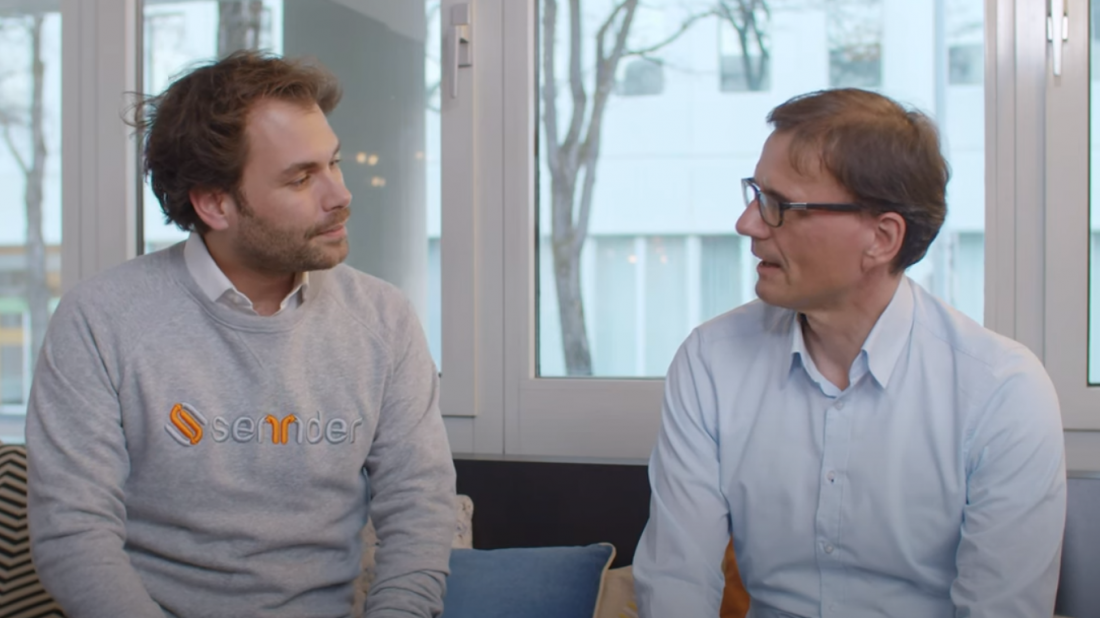 Going Deeper: Building Trust with Branded Content
By tom@longhaulfilms.com in Uncategorized
This week we have a guest post from Drew Gula over at Soundstripe, one of our favorite music libraries, all about building trust with branded content.
---
Branded content is a means of indirect advertising. In other words, it's a way of spreading brand awareness without having to push a call to action, capture an email, or encourage a social media follow.
Trust is a valuable commodity in the business world. The average human has a lot of this "currency" to give, but we've become wary of advertisers. A few big corporations have soured that relationship, and it's up to each company to win back people's faith.
This is where branded content becomes a valuable — maybe even crucial — piece of the puzzle. Any style of indirect marketing isn't about banner ads or email campaigns. Instead, branded content focuses on using your expertise to provide value to people, whether they are lifelong customers or people who have never even heard of your company before.
Taking this approach means that promoting your product or service becomes a potential benefit rather than a guaranteed goal. It may seem like a sacrifice, but that kind of customer-focused approach builds trust in a brand.
In fact, it builds trust in two primary ways: by respecting the audience's attention and by educating the audience about something they're interested in.
Respect Your Audience's Attention
Advertising is literally everywhere. It covers our favorite websites, sneaks into our social media stories, and shows up in grocery stores. And that's before we think about weekly newsletters, email promotions, and YouTube ads.
The result of that? Desensitization. We're accustomed to being surrounded by ads, and we've become masters at tuning them out. That makes it harder and harder to connect with people through marketing, especially if you're trying to push a promotion or feature a new product.
Well, branded content is like a secret side door that gets you past that defense. And by providing something valuable — like a webinar or web series — you are showing potential customers that you care more about their well-being than your own.
More importantly, you are establishing your video channels as a worthwhile source of information.
You'll show an awareness of customer expectations, and also a respect for their attention. But contributing a free, benefit-driven resource gets you access to a wider audience of people who might not intentionally look up your company or services.
In other words, branded content is a way for you to build trust with leads and customers.
Equip Your Audience To Succeed
I mentioned that people perceive branded content as a free resource; major corporations have helped establish this trend, and it's an easy way to attract new audiences to your website, social channels, or even just your brand in general.
And while your material might be an educational tool, it should also deliver another (and probably even more important) benefit: community.
People want to feel a sense of connection. We look for brands we respect, whose values align with our own. Those are the companies that we'll become a spokesperson for, promoting them to friends, family members, and coworkers.
How does your team feel about your company and the tools that are available to customers? How successfully are you presenting that in your video marketing strategy?
If your new idea for branded content gets your team excited, then that should also be true for customers. And if it's true for your customers, it's going to be true for millions of leads in your market.
By giving people something they will value, you aren't just helping them — you're giving them a resource that will educate them, support them, or entertain them without the worry of marketing CTAs and promotions. And that's a very straightforward way to build a relationship with your target audience.
Earn Your Audience's Trust
In order to thrive in today's competitive market, businesses often fall into a king-of-the-hill match. But growing your audience doesn't have to be a battle royale. The company at the top isn't always the biggest, or the most funded, or even the most recognizable.
Customers want to find a subject matter expert, then join a community around that platform. It's an integral part of our shopping habits, and can often affect which service providers we choose (or recommend to others). And that sort of goal isn't limited to major corporations or venture-backed startups.
Branded content is a proven track to building trust with your audience. And the more of these resources you can provide, the more likely you will establish your company as a voice that is knowledgeable and trustworthy in your industry.
---
Drew Gula is the copywriter at Soundstripe, a company that provides classical music and SFX to help businesses produce better content.